Users cite Delta 8 gummies as the best cannabinoid for a relaxing high, with CBD coming in as a second. Here's what you should know about the popular cannabis strains before taking them.
How To Make the Most of a Chill Cannabis Sesh With Friends
One of the best ways to chill out is by hanging out with friends, and the right type of cannabinoid can be a spectacular addition to the gathering. In controlled amounts, marijuana can bring relaxation. Trying cannabis with friends in a safe and trusted setting can enhance the mood of the group and let you completely immerse yourself in their feelings and fun. But before you plan the party, be sure to make a checklist of the kinds of cannabinoids you want on the guest list. The host should offer a wide selection of cannabis strains and products to ensure their guests have ample choices. With its expansive inventory of cannabis, Bay Smokes comes in handy when planning a sesh. For newbies, intermediate users, and experienced cannabis consumers, they offer options for Delta 8, several forms of CBD, and more. Most newer users opt for Delta 8 gummies for a controlled but exhilarating high, while CBD vape pens are quite popular with users looking for a non-psychoactive experience.
The Dos and Don'ts of a Cannabis Party
Any host can make their cannabis party a surefire hit by keeping in mind the following points.
Be prepared with a sumptuous spread. A critical aspect of the party is ensuring guests are well fed. Ingesting cannabis after a meal can help prolong a high and the feeling of euphoria that comes with it. While cannabis can have a more potent high on an empty stomach, this could backfire if the dosage is miscalculated.
Go easy on the alcohol. It's usually best not to mix cannabis and alcohol. If they do, users should limit the amount of alcohol they ingest while consuming cannabis. If the host keeps alcohol on the menu, they should consider stocking lighter spirits.
Plan some fun activities. Cannabis can ease and relax people, and some users suggest that the feeling of euphoria makes some hobbies more fun. Challenge your pals for a friendly video game match, a game of charades, or something that engages a group creatively.
Make a playlist. When stoned, users won't have the time to make a dance playlist on the spot. So, it's a good idea to prepare one in advance. Have multiple playlists for different moods, whether you want to dance, relax, or a combination of both.
Consume cannabis responsibly. Cannabis affects every person differently. Therefore, users should go easy on cannabis products. It is easy to excessively consume Delta 8 gummies since they take time to kick in. Some users swear by a CBD vape pen to calm down if they get too high, but it's always a good idea to wait for the initial effects to set in before taking another dose.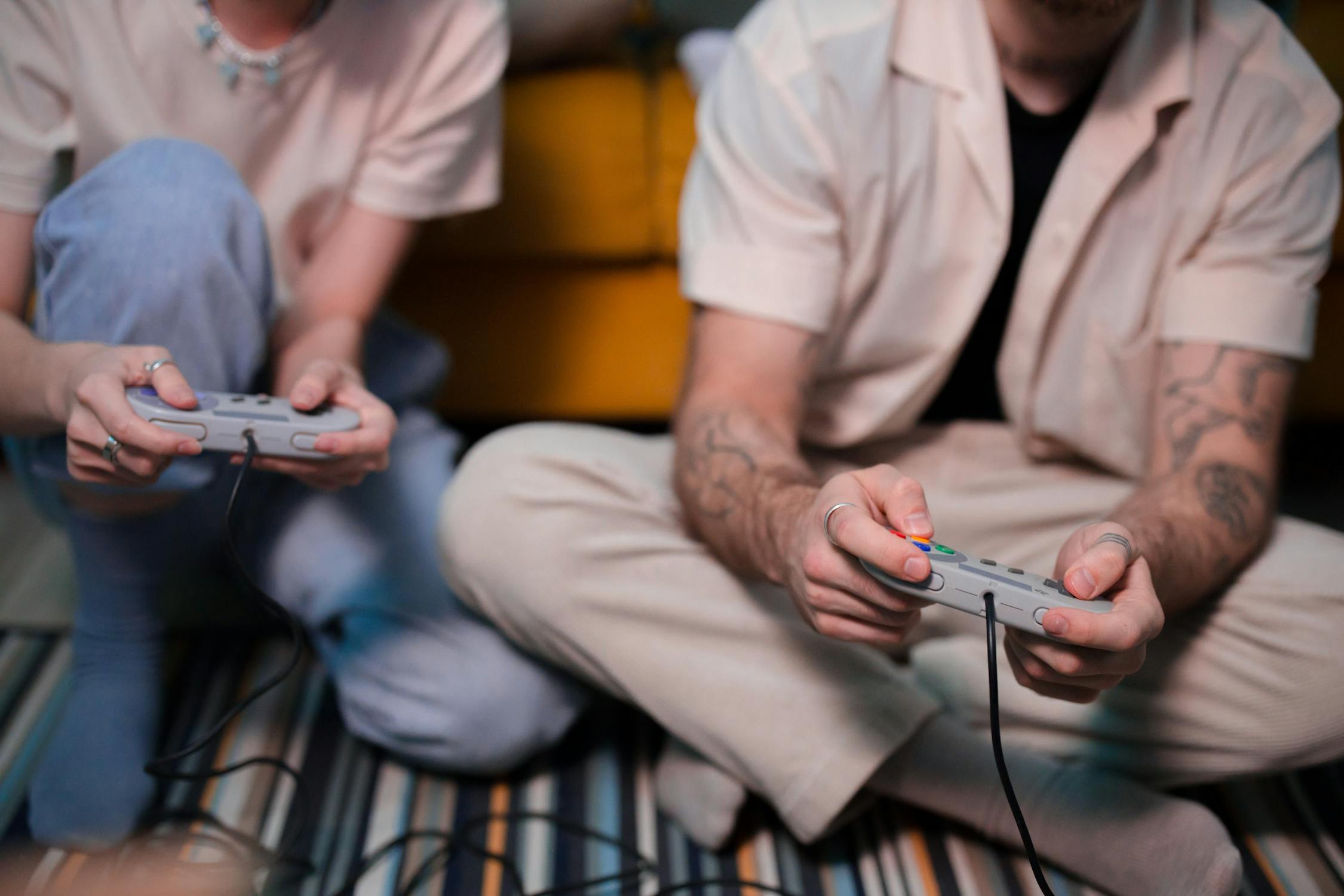 Know How to Calm Anxiety
Despite the best measures, some guests may take an extra dose or two, which may lead to increased anxiety or an extreme high. As the host, you should have a few tricks up your sleeve should the need arise. If your guests are too high, try to distract them with some activities or games that can calm them down. Alternatively, you can delegate another friend to take them out for a stroll in the fresh air, which can help ease their mind and calm their anxiety.
If a guest is too high, ensure they keep themselves hydrated, but be sure to avoid sodas and caffeinated drinks. The latter can have an opposite calming effect as caffeine increases heart rate and blood pressure, which can elevate feelings of anxiety. Lemon water is an excellent option to help subdue anxiety. Another way to calm cannabis high is by smelling peppercorn. As unbelievable as it sounds, many users state that smelling black peppercorn has helped ease cannabis-induced anxiety.
These are just a few examples of how to calm anxiety. One underrated way to calm down after a cannabis high is to sleep it off. While it is easier said than done, sleeping it off is one of the best ways to keep calm. However, it is important to ensure that your guests sleep after the peak of the high has passed to avoid feeling disoriented the next day. If a guest is at the peak of their high, distract them using some of the ways mentioned above before getting them to sleep. This way, your guests would wake up without a heavy head and with many great memories!
Where To Get Cannabis for Your Party
When hosting a group of friends, it is important to ensure that all the products at the party are sourced from a trusted and reliable place, such as Bay Smokes. Bay Smokes sells top-quality products derived from American-grown legal hemp plants that are available at competitive rates. The products are tested for impurities and extra chemicals during the production stage. After post-production, they are further tested for potency and purity in labs. This ensures that customers go home with the best possible cannabis products. In addition, Bay Smokes tests its hardware, such as vapes and carts, to ensure that each customer gets the best cannabis experience.